Are you looking for a West Bengal Board All Books For Class 2?

If you haven't received books from your school yet, then you've come to the right place. You can easily download WBBSE Board books class 5 through our website.
WBBSE Board Class 2 Book List
The book list is Class 2 Amar Boi Book PDF ( Bengali Text Book For Class 2), Class 2 Health & Physical Education Book PDF (Physical Education Book For Class 2), Class 2 Sahaj Path Dwitiyo Bhag Book PDF.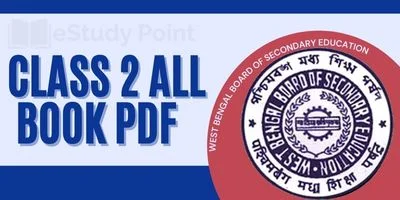 West Bengal Board Book For Class 2
| Sl. No | Book Name | Download |
| --- | --- | --- |
| 1 | Amar Boi (আমার বই) | Link |
| 2 | Health & Physical Education (স্বাস্থ্য ও শারীরশিক্ষা) | Link |
| 3 | Sahaj Path Dwitiyo Bhag (সহজ পাঠ দ্বিতীয় পর্ব) | Link |
Disclaimer: The download links of all the books included in this website are given for educational purposes only. The source of these books is Banglarshiksha